I know we are probably preaching to the converted by posting this blog but heck this is your chance to be a Cannahelp Ambassador!
Yep this is a call to action!
Why not order your FREE SAMPLE today and give it to a friend to try?
For just the cost of postage you can share the love of Cannahelp with your loved ones!
Thank you for following us here at cannahelp.com.au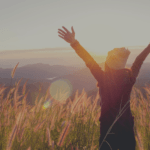 Don't forget to share:
Facebook page – https://www.facebook.com/cannahelpinfo
Instagram page – https://www.instagram.com/cannahelp_australia
ORDER YOUR FREE SAMPLE HERE – https://cannahelp.com.au/product-category/this_months_special/